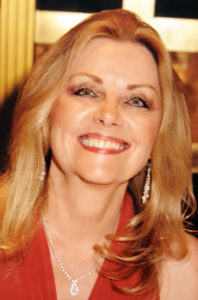 Elyce has been providing thousands of hours of wisdom coaching and catalyzing energy for over 15 years to anyone who wants to heal themselves.  She understands that all people will only heal when they truly open their hearts to the awareness of where they are and where they want to be.  When this awareness is present, she can assist them to explore the shadow and go into the gift within their genetic codes, magically changing their lives for the better.  She has done it herself and has no judgment of any circumstances you might find yourself in.  She makes you feel safe and nurtured while you explore how to change your life.
She is a Certified Life and Career Coach and is licensed by the Spiritual Healers Licensing Board and the Association of Christian Spiritual Healers, and is one of  the first in the Ambassador Program for Richard Rudd's "Gene Keys". She has written two books about her journey to find her higher purpose and the how-to's of the healing process.  They are "The Me I Couldn't See – Authenticity" and "The Yeshua Prescription".
Elyce's work catalyzes people into Awareness, Awakening & Action.  She skillfully uses coaching practices and spiritual energy transmissions to create the field for the process of transformation, and then carefully lights the way for you to find your unique path.
After a massive head injury which caused her to die and come back, she was given unique gifts and her life purpose was revealed.  She is here to help people find their AUTHENTIC DIVINE BLUEPRINT, and to assist them to live it. "The Me I Couldn't See" is her name for this divine blueprint that eludes us until we are awakened to it.
Elyce has travelled to many sacred sites around the world, working with Spiritual Masters of many disciplines.  She is connected and grounded to the Earth (nature), and is open to all faiths and belief systems.  She conducts Sacred Tours for groups of six or more anywhere in the world by special arrangement. She is not here to bring separation, but oneness.
She will guide anyone who wants to learn how to transform their deepest fears and live a magical existence.
Elyce's Unique Gifts:
Genetic Mapping & Consultations for Living your Divine Blueprint
Helping loved ones who have passed to cross into the Light.
Clearing Trauma & Heartbreak (the root of all disease)
Bringing Clarity & Understanding from a higher perspective
Is it time for you to receive your Super Powers and Divine Blueprint? Click here
"The notes I have taken during our sessions comprise a virtual manual on how I can live a more sensitive, creative, productive and spiritual life. For people like me, who have been externally successful but have not enjoyed it internally, with all my heart and head I would recommend Elyce as a life coach and spiritual healer."
"Elyce is awesome. She is a spiritual warrior and world leader. She has dedicated her life to a spiritual orientation and has helped so many people as a result of her integrity and sense of purpose in this life. I highly recommend her to anyone on a spiritual path seeking an adventurous teacher."
"Elyce's words reached to the deepest part of my soul.  She has coached me into creating a monumental shift.  Immediately after our session, music came flooding back to my ears, mind and newly softened heart.  I am blessed to have her in my life."
"Every journey down a river is full of obstacles until we learn to navigate our authentic course.  The author's (Elyce's) striking ability to be clear, honest, and focused in looking within propels her safely through the obstacles of her own journey toward her true authentic self."       
"The gene keys inform that which is innate in all of us individually and universally.  Elyce has a keen and brilliant ability to communicate a complex subject with clarity and kindness and of gently guiding and demonstrating that taking the journey of looking within points us to our true north."