Hello Friends,
Please join me this Monday, September 11th at 4pm PT/7pm ET on Pyramid One Network with Lori Spagna.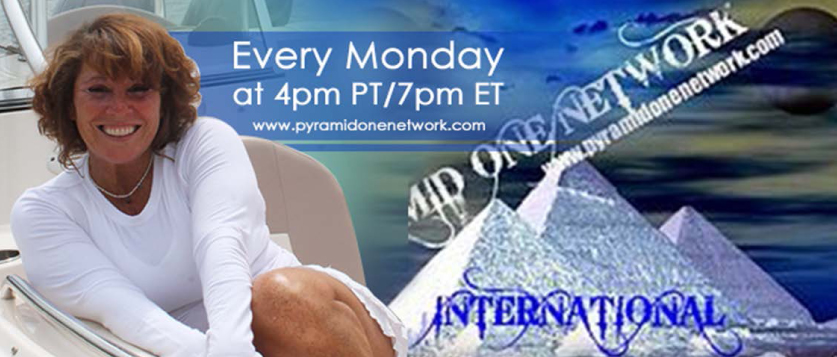 Sept. 11th brings up deep emotional wounds for many. Join me as I guide us all in a short meditation to assist in clearing trauma and disease personally and collectively.
As a world traveler and tour guide, I will also be sharing my unique upcoming tours and the up and coming Sacred Healers Network. You can also call in during the live show and talk to me LIVE. Ask a question and/or receive some healing and guidance at: (843) 300-1399.
You can also Skype in using: pyramidone1111 (Great for International callers!)
Click the link to listen live:
http://pyramidone.wixsite.com/pyramidoneradio
You can also find the full schedule of shows on Pyramid One here: http://pyramidonenetworkradio.webstarts.com/
The show host, Lori Spagna, is a Best Selling Author, Speaker and Visionary who practices and teaches Animal Communication, Intuition Development and Energy Healing and also provides Sacred Energy Activations & Healing Transmissions as well as Dormant DNA Activations for humans and animals.
Lori teaches about Ascension and acts as a guide to awakening Lightworkers, Starseeds and Wayshowers. She provides transformational experiences for people and animals as she assists them in aligning with their true Source so they can live their best lives ever.
Lori also leads seminars on Animal Communication, Intuition & Intuitive Development, Energy Healing, Animals in the Afterlife, Locating Lost Animals, The Akashic Records, and Spiritual Dog Training for Masters.
Receive a FREE mp3 class to Learn Animal Communication and a FREE mp3 class to Develop Your Intuitive Abilities plus a Juicy Living ebook when you visit  www.LoriSpagna.com.
I look forward to seeing you live on Pyramid One on Monday, Sept 11th at 4pm PT/7pm PT.
See you then! Here's the link again: